Women in STEM Richmond

Join fellow alumni and friends for a panel discussion and reception Monday, Feb. 20 from 6-8:30 p.m. at the Carpenter Theatre in Richmond.

HYPE

HYPE, short for Hokie Young Professional Event, is a chance to hang out and network with other young alums, plus learn about what's happening at Virginia Tech and how to give back.
CHAPTERS & AFFINITY GROUPS
Virginia Tech Class Rings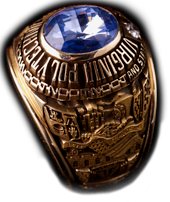 The VT Class ring embodies and invokes memories, traditions and pride that tie Hokies, young and old, together. The tradition began in the 1911-1912 school session when four classes (1911-1914) designed their rings.