Black Alumni Summit

Join us Aug. 9-11 in Northern Virginia for Virginia Tech's fourth biennial Black Alumni Summit. It will be a weekend of networking, workshops, and fun.

Class of 1969 50th Reunion

Come back to campus for your 50th Reunion and enjoy Homecoming weekend with the Virginia Tech community.
CHAPTERS & AFFINITY GROUPS
Virginia Tech Class Rings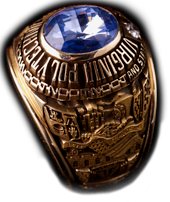 The VT Class ring embodies and invokes memories, traditions and pride that tie Hokies, young and old, together. The tradition began in the 1911-1912 school session when four classes (1911-1914) designed their rings.
A message from Matt Winston
I'm always in awe of — but not surprised by — the talent and success of Hokies.