Reunion Weekend 2019

Our summertime reunion weekend is set for June 6-9. All Hokies (and their families) are welcome.
CHAPTERS & AFFINITY GROUPS
Virginia Tech Class Rings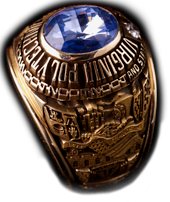 The VT Class ring embodies and invokes memories, traditions and pride that tie Hokies, young and old, together. The tradition began in the 1911-1912 school session when four classes (1911-1914) designed their rings.
A message from Matt Winston
I'm always in awe of — but not surprised by — the talent and success of Hokies.