Class of 1968 50th Reunion

Come back to campus for your 50th Reunion Nov. 1-4 and enjoy Homecoming weekend with the Virginia Tech community.

Hokies in 757

Hokies will gather in Newport News on Oct. 10 to tour the new Virginia Tech Center Research Park.
CHAPTERS & AFFINITY GROUPS
Virginia Tech Class Rings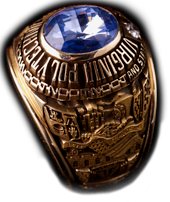 The VT Class ring embodies and invokes memories, traditions and pride that tie Hokies, young and old, together. The tradition began in the 1911-1912 school session when four classes (1911-1914) designed their rings.
A message from Matt Winston
Hokies are transforming Roanoke in so many ways, but alumni everywhere have a role to play in Virginia Tech's future.