Hokie Travel Series
First session: Tuesday, Oct. 18 from 7-8 p.m.
Second session: Thursday, Oct. 20 from 7-8 p.m.
Register to receive Zoom link.
Registration is $20 and a portion of the admission cost supports student scholarships. Registrants also receive an exclusive Hokie Travel Pack.
The world has reopened, making it possible to explore other cultures, experience nature on a global scale, and reconnect with loved ones no matter where they live. But the world has also changed. To get ready for any major journey, it's important to understand the new dynamics of travel today.
Prepare yourself by attending our Hokie Travel Series, an exclusive, online event for Hokie alumni. For just $20, you'll not only be part of the Zoom event full of timely tips, you'll get an exclusive Hokie Travel Pack that includes a passport holder, luggage tag, and Hokie flag. A portion of the admission cost also goes to support scholarships for today's Virginia Tech students!
In the first session of this two-part series, we will investigate the causes and consequences of the surge in demand for vacation and travel services, explore methods to plan safe and affordable trips for you and your family, and enjoy some DIY tropical cocktails to help get us in the vacation mindset.
In the second session, we'll look at ways to travel with sustainability in mind, share do's and don'ts for using social media to plan your trip, and fuel up with some make-ahead trail mix perfect for mid-air snacking.
Nancy Gard McGehee is the R.B. Pamplin Professor in Hospitality and Tourism Management for the Howard Feiertag Department of Hospitality and Tourism Management in the Pamplin College of Business at Virginia Tech. Her research focus is innovation in tourism development at both the domestic and international levels. She has published over 40 refereed journal articles, two books, five book chapters and has over 8,000 citations according to Google Scholar. Nancy has visited over 25 countries. Her most recent travel adventure involved following the Tour de France with her family in an RV through the French and Swiss Alps.
Charis Tucker is a Ph.D. student at Virginia Tech, majoring in business with a specialization in hospitality and tourism management. Her research interests focus on the intersections between race and tourism and the impact it has on tourism marketing and entrepreneurship. Her work centers the historical and contemporary experiences of Black travelers. In 2021, Charis received the Pamplin Graduate Student Diversity Excellence Award. She is also the host of STAMPED: The Study Abroad podcast which amplifies the study abroad experiences of Black students and industry professionals.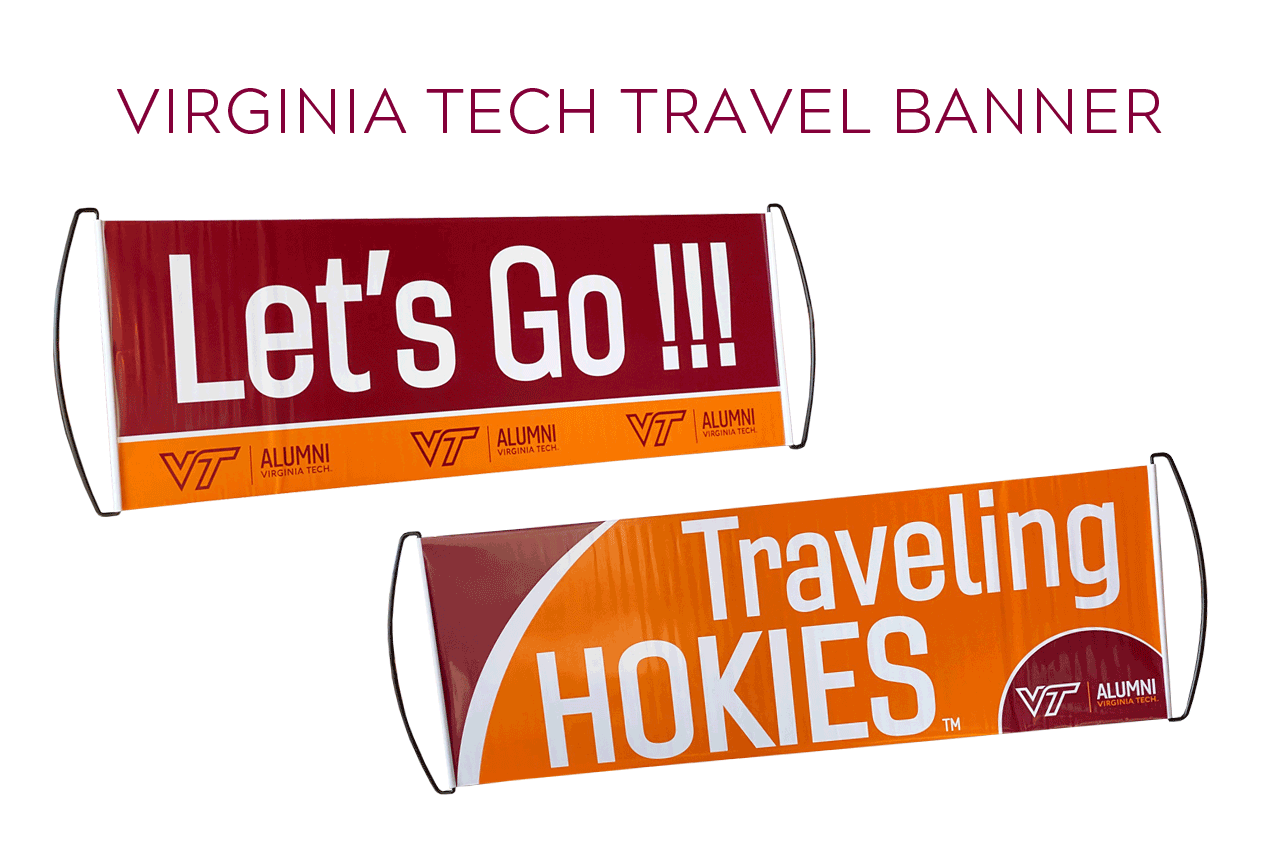 Home Item

Hokie Hike 2022

, home

Joining our annual Hokie Hike is fun and easy! Sign up, hike anywhere between Oct. 15 and Nov. 27, and share your journey using #HokieHike.

General Item

Young Alumni Homecoming Happy Hour

Welcome home, Hokies! Kick off Homecoming Weekend at Hokie House with a young alumni happy hour on Oct. 14 at 4:30 p.m. ET. Reconnect with friends and get Homecoming started right.