Hokies In San Francisco

Network and mingle with fellow Hokies and friends in the San Francisco Bay area July 19-23.
CHAPTERS & AFFINITY GROUPS
Virginia Tech Class Rings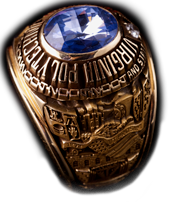 The VT Class ring embodies and invokes memories, traditions and pride that tie Hokies, young and old, together. The tradition began in the 1911-1912 school session when four classes (1911-1914) designed their rings.
Meet Matt Winston
"Hokies are generous. We serve. And we need Hokies from all walks of life to give to the university and to support their local alumni chapter."